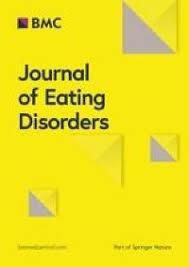 Osteoporosis recovery in anorexia nervosa
Anand P, Mehler PS. Osteoporosis recovery in anorexia nervosa. A case Study. Journal of Eating Disorders, 7: 38-41, 2020.
Background
Osteoporosis represents a common and severe complication in patients with anorexia nervosa (AN) that normally persists despite weight restoration and the resumption of regular menses. The condition may result in significant pain, injury, and disability.
Case presentation
We report the only published case of a complete return to normal bone density following many years of severe osteoporosis in a severely malnourished patient with AN. We describe a patient with severe and enduring AN whose osteoporosis, with resultant fractures, was completely reversed. Available patient records, imaging, and laboratory data were evaluated.
Conclusions
This case represents a common yet often improperly treated complication of AN. It demonstrates the potential important clinical role that targeted medicines coupled with a multifaceted supplementation and lifestyle interventions, may have for some very malnourished patients with AN. Medications, in the treatment of osteoporosis in patients with severe AN, may decrease fracture risk, enhance overall bone density, and contribute to an improved quality of life.