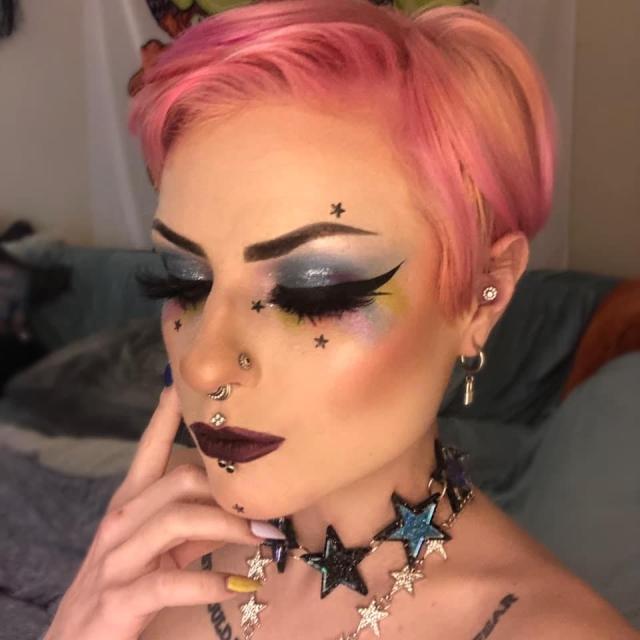 Sam M.: Breaking the Chain
"You found me, you found me
Burning, burning in despair
You said then, I know, dear
It has been a brutal year"
As always, Tori Amos says it best. 2021 was my year of profound loss, profound grief, profound sickness, profound healing, profound acceptance, profound change, profound letting go. My own Year of Magical Thinking (Joan Didion, too, says it best). Anorexia is a word I have a hard time saying. A word that, especially, I have a hard time saying in relation to myself. It trips me up, stops me in my tracks. Takes my breath away. I have been sick for two decades. Consumed by this un-utterable illness for more of my life than I have not been. The sharp-toothed shadow always looming behind me, clinging to my back. I did not welcome her, but I have always let her in. For nearly 20 years I have let her in. I've cycled in and out of treatment facilities, hospitals, doctors' and therapists' offices since I was fourteen. Feeding tubes and IVs and blood draws and finger pricks and heart monitors and the hums and chirps of machines confirming that I still exist. Broken and fractured my soul over and over. I've danced with Death before. And I continued to let her in.

This year, my year of profound loss, almost took me with it. To try and conceptualize something like, "I almost died... like, really almost died" borders on the absurd. In Anorexia, you are invincible. Until you're not. I now realize that I, myself, am not. I spent one month at Denver ACUTE, the most intensive medical care facility for eating disorders in the country. And, for maybe the first time in the history of being treated for my illness, I felt truly seen. Truly seen, beyond the shroud of the anorexic shadow, and given hope that maybe my life could be different. That I could fight for the little spirit still burning within me, and find life outside of this. This was instilled in me by my providers over and over and over until I started to believe it. That I could invite change in, and break the chain that had entwined me and claimed me for 20 years. I was seen, and I was saved.
The care and compassion I received at ACUTE, every minute of every brutal day, brings me to my knees. It was truly the most excruciating thing I have ever experienced, but absolutely the most beautiful, the most transformative, the most healing, the most necessary. My soul was stripped bare, and the team of angels at ACUTE nurtured me back to something more whole. More capable, more hopeful. And then somehow, through the divine grace and mercy of the Universe, Anorexia let me out. She let me out. My hands shake as I write this; another thing that feels impossible to conceptualize. This year has truly razed me, but it also spit me back out. Released me from myself. And so I continue to heal, and continue to grieve. I feel lost most of the time; unsure of myself in the absence of my familiar, self-contained anorexic bell jar. But I was let out. And so the rest will come into focus eventually, and I allow myself to believe that. Lean into the blind faith that healing will happen. I end this year and start anew by letting go, and also holding on. Recovery is possible for everyone – I believe that with every part of me.

"Change waltzes in with her sister, Pain
Waiting for you to send her away
Wish her well
Break the chain,
Break the chain
I feel you…"