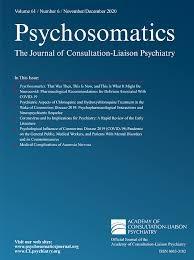 Medical Complications of anorexia nervosa, ARFID and Atypical Anorexia Nervosa
Cass K, Mcguire C, Sobotka N, Bjork I, Mehler PS. Medical Complications of anorexia nervosa, ARFID and  Atypical Anorexia Nervosa. Psychosomatics, 61: 625-632, 2020.
Objective of this Study on Medical Complications of Anorexia Nervosa
The purpose of this study was to describe the medical complications of anorexia nervosa (AN) to enable a consult-liaison psychiatrist to be familiar with these complications when involved with the care of a hospitalized patient with AN.
Methods Used in Study
Comprehensive PubMed search of English language publications of adult patients with AN was carried out using keywords, phrases, and medical subject headings of anorexia nervosa–medical complications, cardiac, osteoporosis, gastrointestinal, hematological, and endocrine. The database search was restricted by time of publication of studies from 2005 to 2020.
Results of the Study
Every organ system can be adversely affected by AN. Most are fully reversible with time and informed medical care. A multidisciplinary team is needed to optimally care for patients who are hospitalized as a result of the medical complications of their AN.
Conclusions Regarding Severe Anorexia Nervosa Medical Complications
Consult-liaison psychiatrists are asked to help in the care of patients with AN who are admitted to a hospital because of a medical complication of their illness. Being familiar with these complications and their treatments will optimize their hospital stays and the care provided. In addition, involving other relevant ancillary services is an important care consideration.